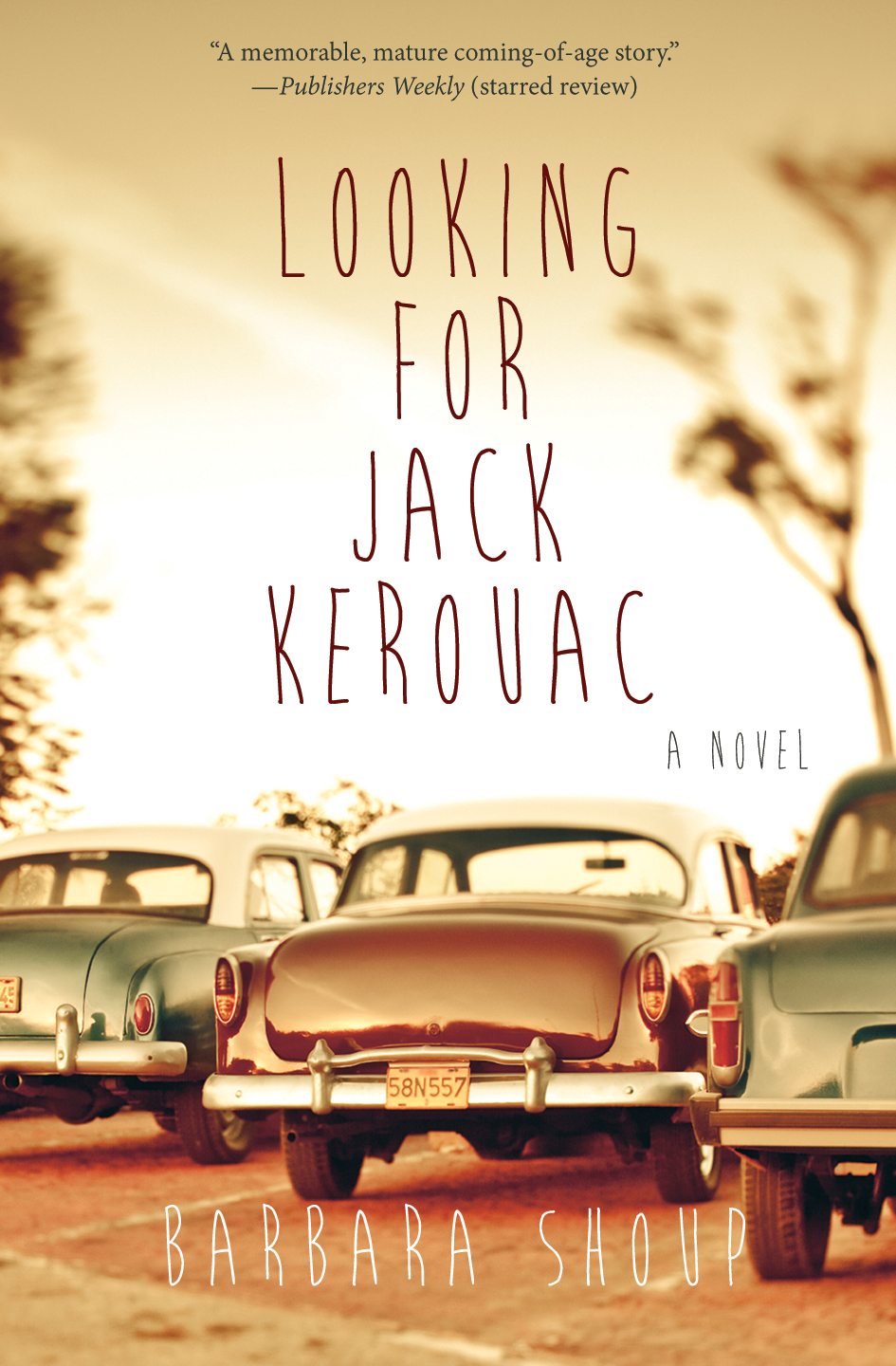 ABOUT THE BOOK
It wasn't Duke Walczak's fault that I took off for Florida, like Kathy thought. The truth is, we started getting sideways with each other on our class trip to New York and Washington D.C. nearly a year earlier—which, looking back, is ironic since she was the one dead set on going.
When Paul Carpetti discovers Jack Kerouac's On the Road while on a school trip to New York, he begins to question the life he faces after high school. Then he meets a volatile, charismatic Kerouac devotee determined to hit the road himself. When the boys learn that Kerouac is living in St. Petersburg, Florida, they go looking for answers.
WHAT PEOPLE ARE SAYING
"A relatable protagonist managing a delicate balance between uncomfortable realities and fertile possibilities makes for a memorable, mature coming-of-age story."
—Publishers Weekly (starred review)
"Paul encounters truckers and even mermaids in this odyssey about first love, grief, baseball, and breaking away. Barbara Shoup gifts thinking teens with a powerful journey towards self-discovery. This is the real thing."
—Margaret McMullan, author of Sources of Light and How I Found the Strong
"Like Kerouac's own writing, Barbara Shoup's Looking for Jack Kerouac brings you right into his world and gives the reader a chance to spend time with him. Shoup's portrayal of Kerouac is astonishingly real and provides a whole fresh look of what it was like for those few of us left who spent time with him. Like Kerouac, she is a masterful storyteller. This the rare book that gives you more pleasure every time you re-read it."
—David Amram, author of Off Beat: Collaborating with Kerouac
"Barbara Shoup's Looking for Jack Kerouac brings alive the magic of the man who created The Beat Generation and dramatizes his perennial appeal to youth!"
—Dan Wakefield, author of New York in the Fifties
ABOUT THE AUTHOR
Barbara Shoup is the author of eight novels— including Wish You Were Here and Stranded in Harmony (American Library Association Best Books for Young Adults) and Vermeer's Daughter (a School Library Journal Best Adult Book for Young Adults)—and the co-author of two books about the fiction craft. She is the recipient of numerous grants from the Indiana Arts Council, two creative renewal grants from the Arts Council of Indianapolis, the 2006 PEN/Phyllis Naylor Working Writer Fellowship, and the 2012 Eugene and Marilyn Glick Regional Indiana Author Award. She was the writer-in-residence at Broad Ripple High School Center for the Humanities and the Performing Arts in Indianapolis for twenty years. Currently, she is the executive director of the Indiana Writers Center.
$14.95 
ISBN: 978-1-938126-47-5
eBook ISBN: 978-1-938126-67-3
Trade Paperback Original
208 pages
Distributed by Consortium Book Sales and Distribution